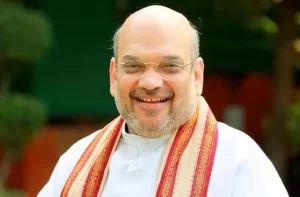 Union Home Minister Amit Shah will come on a two-day visit to the state on October 1 to intensify the political activities in Jammu and Kashmir getting ready for the assembly elections. During this he will hold two rallies in the border areas of Jammu and Kashmir. The first rally will be held in Rajouri of Jammu division on October 1 and the second in North Kashmir on October 2.
In the areas where Amit Shah will have rallies, a large number of Pahari-speaking and Gujjar-Bakkarwals live there. In such a situation, the hill people demanding Scheduled Tribe status have hoped that the Home Minister will definitely make some announcement to fulfill their demand. At the same time, Gujjar-Bakkarwals also have high hopes from Amit Shah. Recently, Ghulam Ali Khatana, a young Gujjar Bakkarwal leader from Jammu and Kashmir, has been made a member of the Rajya Sabha.
State BJP President Ravindra Raina said that after the grand rallies of Home Minister Amit Shah, Prime Minister Narendra Modi, Chief Minister Yogi Adityanath will also visit Jammu and Kashmir. He told that Amit Shah's rally to be held in Rajouri will be held on October 1 at 11 am at the new bus stand. In this, people of Poonch district along with Rajouri district will also be involved.
On October 2, on Gandhi Jayanti, people from Kupwara, Barmula and Bandipora will attend Amit Shah's rally in North Kashmir. The party will soon decide whether this rally of the Home Minister will be held in Baramulla in North Kashmir or in Kupwara district. On the other hand, on giving ST status to Pahari speakers, Raina said that its bill will come in Parliament. It will be discussed there itself.