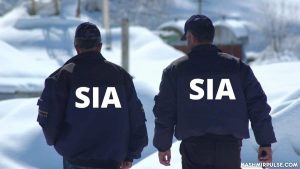 The State Investigation Agency (SIA) raided several locations including houses of Hurriyat workers in Srinagar on Saturday morning in connection with the funding case. Meanwhile, the agency has got hold of many documents. The investigation of this matter is going on for a long time.
The state probe agency SIA on Saturday searched the premises of 12 people, including a Hurriyat leader, in connection with its probe into terror and separatist cases in the Kashmir Valley.
As per preliminary information, SIA team along with CRPF personnel searched the houses of Hurriyat leader Mohd Ashraf at Barjula Srinagar and Mushtaq Ahmad Wani at Nadirgund Pirbagh. The houses of Mohammad Sayeed Butt in Dardhari Karalpora Kupwara, Muzaffar Hussain Butt in Arpora Pattan Baramulla have been searched. Further details are awaited.
Earlier on November 27, tightening the noose on the banned Jamaat-e-Islami (JEI), SIA seized properties worth Rs 90 crore belonging to the organization in Anantnag district. These include agricultural land, gardens, shopping complexes, residential structures along with offices.
These properties are at 11 places in the district. This is the second case of confiscation of properties. The DC of Anantnag declared these properties illegal on the recommendations of the SIA under Section 8 of the UAPA. In these, a two-storey building has been built in one kanal four marla land.
It houses the office of Flah-e-Aam Trust (FAT). Apart from this, survey number 1299/956/496 in the name of JEI in Danjipora, 16 and 10 marlas of land along with two-storied houses built in 12 marlas in Shangas of Anantnag have been seized.